STICKING TO OUR PRINCIPLES
Products that work
Long-lasting clean formulations supported by healthy nail care products, all tested by Tenoverten's own technicians and real customers in their chic salons.
Products that are safe.
"In pursuit of non-toxic nail care" tenoverten polishes are "8-free". That means that they do not containe formaldehyde, dibutyl phthalate (DBP), toluene, formaldehyde resin, camphor, ethyl tosylamide, xylene, and triphenyl phosphate (TPHP). All tenoverten products are cruelty free, vegan, and made in the USA.
Products that excite!
The perfect assortment of nail shades for fingers and toes, tenoverten features classic colours that consumers actually want to wear. Tenoverten is emerging as a powerhouse for mindful colour and nailcare development that is safe for both the client and the technician.
"It was hard to be around nail polish all day everyday and not want to make our own. There were so few options in polishes that were healthier, but still fashion-forward. We didn't want our customers to have to choose one or the other."
Adair Ilyinsky, co-founder, Tenoverten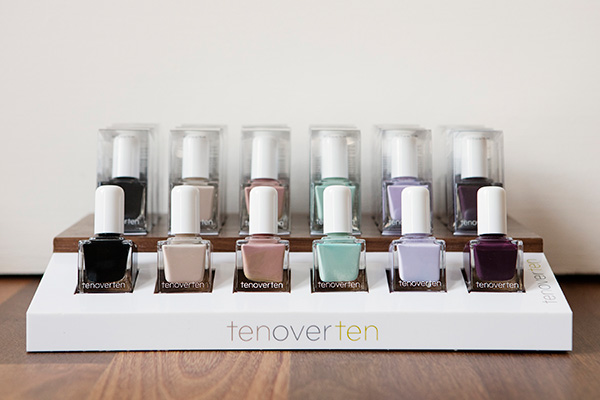 Assorted Colors